Rev. Dr. Simon LeSieur, Lead Minister
About Simon
Rev. Dr. Simon LeSieur joined our ministry team in March, 2010. He grew up in Quebec City, completed his undergraduate degree at Redeemer University in Ontario and then moved to Stellenbosch, South Africa, where he did his Master of Divinity. He most recently completed a Doctorate on the Holy Spirit through Fuller Seminary in Pasadena, CA. 
Simon strives to help people of all ages grow into faithful and responsible global citizens, equipping them to vibrantly navigate the complexities of today's world. Simplicity, prayer, and community form the groundwork of his own pursuit of Christ.
He lives here in West Vancouver with his wife Meghan and their two young children.
Fiona Watts, Executive Director
About Fiona
Fiona Watts joined the staff of West Van United as Executive Director in May, 2022. Fiona has extensive experience in church leadership through her work with The Missional Network. She has also served in various volunteer roles over many years of being a part of the congregation at West Van United.

She and her family have called the North Shore home for over 20 years and West Van United has been their church home ever since she and her husband, Brian, were looking for a church when they were newly married (many moons ago!).
Gerald van Wyck, Minister - Music
About Gerald
Gerald van Wyck has been Minister of Music at our church since February, 1987. He is a passionate believer in music's ability to create community within and outside the church building. He unites his skills as a national choral adjudicator, a music history lecturer, and an orchestral conductor in his activities at the church, leading both the Church Choir, Pacific Spirit Choir and Orchestra, and accompanying our Worship Services on our beautiful organ and piano.
Rev. Dal McCrindle
Retired Assoc. Minister, Visitation & Care
About Dal
Dal grew up in Vancouver attending Knox United Church in Kerrisdale, after being introduced to the Sunday School by his neighbour. He attended UBC earnings degree in Mathematics before attending Union College on the Campus, a forerunner to the Vancouver School of Theology.
He met his wife Helen at church through her family who had moved to Kerrisdale from Regina.
After Ordination, he was transferred by the United Church to Manitoba to a pastoral charge of 5 churches. Since, he has served congregations in Northern B.C. and around the Greater Vancouver area, finishing in Maple Ridge from where he retired. After retirement he was called back into service at West Vancouver United Church when a vacancy occurred and continues assisting whenever needed. In addition he also serves as Chaplain to the Royal Canadian Legion in West Vancouver.
While in the North he was adopted by the First Nations Community of Lax Kw'alaams and is proud to be a member of the "wolf" clan of that community.
Having been introduced to the United Church by a friend, he sees the importance of individual evangelism (gently speaking of one's faith with those one knows).
He and Helen live in Horseshoe Bay, have two married children and three grandchildren.
Cindy MacLeod, Coordinator of Care
About Cindy
I worked with Vancouver Coastal Health in Home and Community Care in various capacities including Home Care Nursing, Long Term Care Case Management, Education, Intake and most recently was the Team Lead for the Geriatric Outreach Program. My main focus has been with frail seniors in the community ensuring they remain as safe and independent as possible. I also feel passionate about supporting caregivers and families to ensure they are receiving what they need to help reduce their stress during difficult times.
I have a wonderful family which is my main focus and enjoy spending as much time as possible with them as I can, especially with my grandchildren.
Most weekends in winter you will find me on the slopes of Whistler and in summer boating in Howe Sound. Jogging, golf and needle arts are hobbies I enjoy in my spare time.
Saasha Stanley - Youth Director
About Saasha


Saasha Stanley has been involved in Youth Ministry here at West Van United since 2018. Having grown up in West Vancouver, she has a deep understanding of the various pressures facing young people, and is passionate about walking alongside them as they navigate life in this world.

Saasha has an infectious laughter and the kind of boundless energy that makes our youth group such a great place to be week after week. Through her work as Youth Director, she hopes to create a space for young people that is inclusive and welcoming, in which each and every teen knows that they matter and that they are loved and respected.

Saasha values spending quality time with friends, and meaningful conversations that get to the heart of things. She loves asking hard questions that create space for beautiful truths to be shared, and is a fierce advocate for empowering young people.

Saasha lives here in West Vancouver with her husband, their two daughters, and their dog Kramer.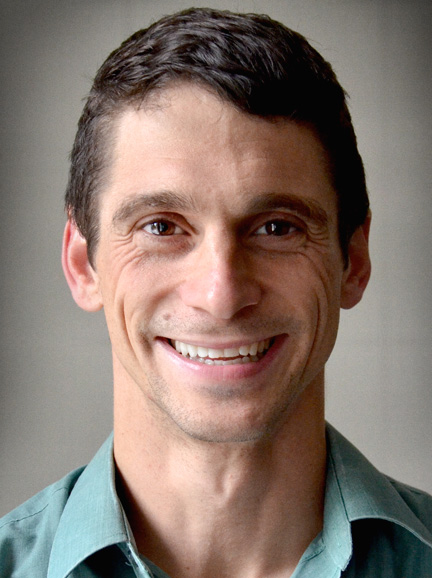 Dylon Nofziger, Coordinator - Sunday Club Children's Program
About Dylon
Dylon Nofziger began as Godly Play leader in August 2010. Having completed an undergraduate degree in theology and recreation as well as a Master of Divinity degree, Dylon moved to Vancouver in 2007.

Growing up in rural Alberta with no electricity or running water, he was without our societies 'props' that are easily leaned on for entertainment. While many children have television and sports teams, he had a dog and a forest. And so play became a central part of his story as well as his understanding of God.

He loves stories, and the ability that stories have to uncover deeper and simpler realities about our world and about this God who offers us his love–asking only that we come as little children to receive this love. He enjoys working with the Godly Play curriculum as a means to facilitate the spiritual journeys of young theologians and story tellers.

Dylon looks forward to meeting you this coming Sunday as we welcome children aged 4 and up to Sunday Kids Club.
Andrew Kottmeier, Custodian - Facilities
About Andrew
Andrew grew up in West Vancouver. He spent several years in the restaurant field, but ultimately realized his true passion was to do renovation and home improvements. After many years in this field, he now puts his vast knowledge of residential construction together with his love for people as the custodian and events host at WVUC.